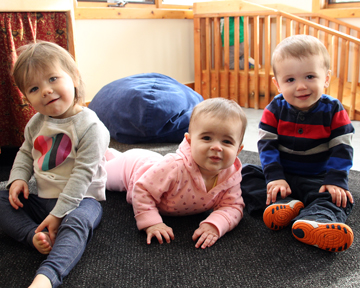 From the humble environment of a renovated farmhouse in 1984 to the current 8-acre campus, friends of The Children's House have invested their time, talent and resources to sustain and grow our school.
When you give to The Children's House today, you are investing in:
Beautifully equipped classrooms
Daily physical education and healthy living curriculum
Music, performing and visual arts, and foreign language enrichment
Student tuition assistance
Professional development opportunities for our faculty and staff
Care for our beautiful 34,000 sq ft building
Long-term growth and stability of our school
Thank you for making a gift to The Children's House Annual Fund and being part of the vitality of our school.
We gladly accept gifts in honor or in memory of someone. Simply include a note with the name of the person, the sentiment behind the gift, and their address and we will send a card to the honoree or family acknowledging your gift.
Give Now
Or mail your gift to:
The Children's House
5363 North Long Lake Rd.
Traverse City, MI 49685