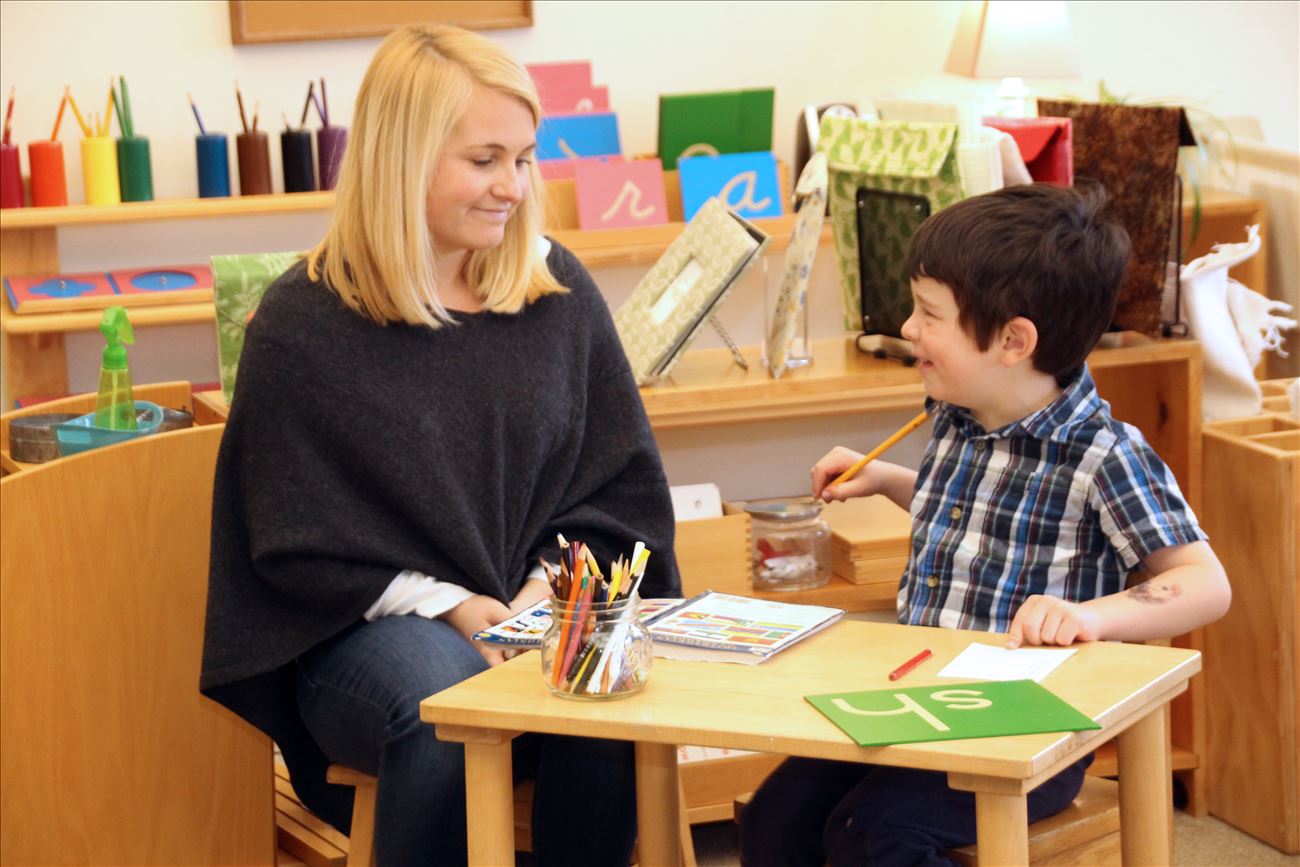 Since opening its doors in 1984, The Children's House has offered area families the opportunity to choose an extraordinary education for their children. Our students, in active pursuit of information, develop the skills and attitudes necessary to achieve lifelong goals.
The Children's House classrooms utilize the developmental learning materials created by Dr. Maria Montessori to inspire the students' curiosity and to help them find answers. The Children's House also carefully employs the results of current research in the field of developmental education to meet the needs of the 21st Century child. The school building and the 8 acre campus, completed in 2003, are specifically designed to support our philosophy of education. Here, we view education as an aid to life.
Our values:
We are an independent school. We make decisions based on the student, not the state. We encourage independent learning, which results in confident and responsible young thinkers. In fact, we believe the real test is life itself.

We believe in the intelligence of every child and that each one has a gift. We believe school should be a place where this intelligence can be cultivated and fully expressed through purposeful, interesting work.

School should be a place that taps a child's natural desire to explore. Our classrooms are designed so the children are intrigued by what happens there. Our goal is for every child who graduates from our school to love learning – for a lifetime.