New Message from Michele:
Calendar:
Mar 27-31: No School, Campus Closed for Spring Break
Apr 5: CHiPA meeting, 8:30 - 9:30 a.m., in person and via Zoom, details here
Apr 11-15: Junior High Washington D.C. Trip
Apr 14: Talent Show, 2:00 p.m. in the Barn
Apr 14: Staff in-service, No Friend's Club
Apr 17: No School: Junior High Only
Apr 19: Boundaries Without Battles: How to Be Flexible & Firm When Kids Need It Most with Erin Walsh, 7:30 - 8:30 p.m. via Zoom, Preregistration is Required
Apr 21: Bright Futures Gala
Apr 26: Classroom Project Fair and Documentary Screening, 3:00-5:00 p.m.
Apr 29: CHiPA Community Service TART Trail Clean Up, 10:00 a.m. to Noon, details here
New Date! May 2: Junior High Parent Visiting Day
Look further ahead...
In The Know:
New! Time to Order Lunch
April Lunch Menu is now available, view menu here.
Spirit Wear Store is Open!
Show your school spirit each Friday with our spring styles. Place your order online by April 2.
Save the Date: April 26, 3:00-5:00 p.m.
Classroom Project Fair and Documentary Screening
On November 14, elementary learners celebrated their first ever Ruby Bridges Walk to School Day. On this day they talked about Ruby's bravery and reflected on the impact one person can have to improve the world. Inspired by her actions, each class followed their interests and created a plan to make the world a better place in their own way. To celebrate the children's generosity of spirit and share in their knowledge, please join us in the Barn on Wednesday, April 26, from 3:00-3:30. Stay to be further inspired by the uplifting documentary 2040, a look at what the world could be like if we committed ourselves to existing sustainable practices. (The documentary will start at about 3:30 p.m. and runs 92 minutes.)
Sports & Extracurriculars
Track & Field season for 4th - 8th Grade runs Monday, April 3rd, 2023 through Friday June 2nd, 2023. For details and links to register visit our extracurriculars page.

Bright Futures Fund & Gala, Friday, April 21 at 6:00 p.m.
Our Bright Futures Fund supports our school - the people and the physical space - now and well into the future. Our goal is to raise $175,000 this school year to support projects that make our school the beautiful place that it is. You can learn more about how funds are used and why they are needed on our Bright Futures Fund webpage. We hope that you will celebrate with us on Friday, April 21 at our Bright Futures Gala. Make your reservation today and we look forward to seeing you there!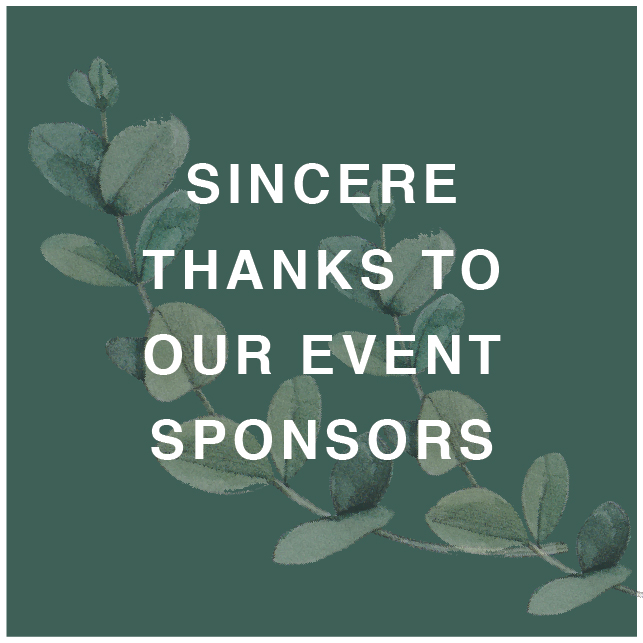 Roots & Wings is presented by Highstreet Insurance Partners and Deviate. Being an event sponsor is a great way to support our school and gain awareness for your business. Check out the sponsors who are leading the way! When you frequent these businesses, please thank them for supporting our school. To become a sponsor, click here.
Thank you to our sponsors: Highstreet Insurance Partners, Deviate, Brady's Bar, Rehmann, Rembrandt Construction, Williams Chevrolet, Karen & Mark Lundmark, Grand Traverse Radiologists, Golden-Folwer Home Furnishings, Independent Bank, Events North, Suzanne & Jason Allen, Down to Earth Outdoor Services, The Glenwood Restaurant, The Beverage Company, 4Front Credit Union, BayWest Animal Clinic, Comfort Center, TBA Credit Union, Fitzmaurice-Garvin Insurance, WTCM, Beers Family Dentistry, D&W Mechanical, Bonek Insurance Agency, Shugart Builders, MoneyFit, Mettle & Moxie, Adventure Golf & Sports and Hendersons Group! For more information visit our Bright Futures Gala page.
Sign up for text alerts:
In addition to an email alerting you about school closings and delays, we notify parents by text message via Remind. Simply download the Remind app (Android / Apple) to your mobile device and set up an account. Then, Text @hg6c3f2 to the number 81010. You will receive a welcome text from Remind. The class is titled TCH Parent
The Blog
A Path Toward Independence
By Betsy Bloomquist
"Help me to do it myself" is a well-known Montessori expression referring to a core component of the philosophy, encouraging and nurturing independence. In the Young Children's Community (YCC), independence can be Continue Reading...
This Week in Photos:
Created on Friday, March 24, 2023