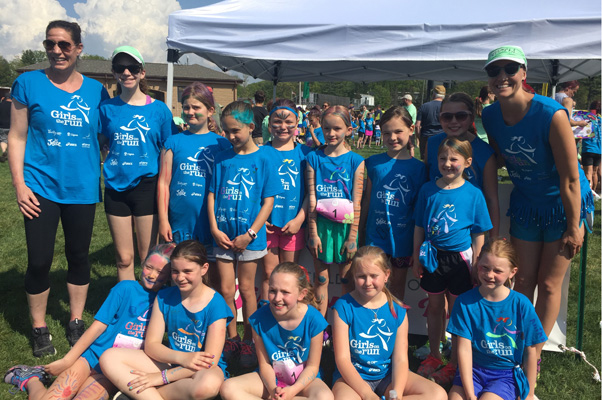 The list of activities below represent a wide range of after-school or weekend extra-curricular activities available for our children. While The Children's House does not review or endorse these activities, we do want you to be aware of the options available.
If you have any questions or want to become involved in any of these opportunities, please contact Julie Boss, TCH Parent and Athletic Coordinator:
boss.julie4boys@yahoo.com or (248) 535-1713
Coaches - click here for coach's packet

TCH Clubs
Robotics Club: Parent Meeting on October 29th, 4:30 pm at TCH

There will be a parent meeting to learn about and discuss a robotics club. This is for 3rd- 8th grade parents who think their child would be interested in joining this club. This is simply an informational meeting so no pressure to join the club if you attend the meeting.
TCH Sports Teams
Fall 2019
Girls 4th and 5th Grade Basketball:
Season: October 28 - December 12
Practices: TBD
Games: Tuesdays and Thursdays
Registration: October 18 deadline. On the LEAP website and select the "out of district" option.
Cost: $65
Note: We need a coach. Contact Julie if interested:
boss.julie4boys@yahoo.com or text 248-535-1713.
6-8 Grade Boys Basketball
Season: 10/21-12/18
Practices: TBD at West Middle School or East Middle School
Games: Games will be scheduled between 4 pm and 8 pm on the following dates: 11/11, 11/13, 11/18, 11/20, 11/25, 12/2, 12/4, 12/9, 12/11
Registration: LEAP website. Ends on 10/11
Cost: $125.00
Winter 2019-2020
Boys 4th and 5th Grade Basketball
Spring 2020
Boys and Girls 4th through 6th Grade Track & Field
Boys and Girls 7th and 8th Grade Track & Field
Fall 2020
Girls 2nd-3rd Grade Basketball
Girls and Boys 3rd-6th Grade Cross Country
Girls and Boys Middle School Cross Country
After School Programming at TCH
Other Opportunities in the Community
Crystal Mountain School Program: Fridays and Sundays, January - March, 2020
Deadline to register is November 22, 2019
Crystal Mountain offers area schools an affordable ski pass, rental, and lesson program. To participate, please email Mary Schiller luvmytcboyz@gmail.com, TCH Parent and Ski Club coordinator, for registration forms and to organize carpools.
Grand Traverse Ski Club
Registration opens November 15, 2019 at 6 a.m. Learn to ski clinics are on Saturdays. Advanced Beginner lessons on Mondays and Fridays. Ski racing lessons on Tues, Weds, and Thurs. Register early to get a spot: https://www.gtskiclub.org/.
Group Baseball Lessons at the Pit Spitters
Tom Young, TCH Dad, is organizing group baseball lessons for 7-10 year olds at the Pit Spitters Park with Kendall Patrick (former Beach Bums player). The group size is 6-8 children and will cost $35/session/child. For more information, email Tom.
Is your child interested in other sports or arts activities outside of school? Julie Boss, TCH Parent and Athletic Coordinator, keeps an ever-evolving list of opportunities in the Traverse City area: boss.julie4boys@yahoo.com or (248) 535-1713.