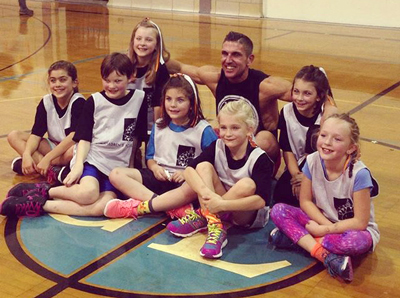 The list of activities below represent a wide range of after-school or weekend extra-curricular activities available for our children. While The Children's House does not review or endorse these activities, we do want you to be aware of the options available.
If you have any questions or want to become involved in any of these opportunities, please contact Julie Boss, TCH Parent and Athletic Coordinator:
boss.julie4boys@yahoo.com or (248) 535-1713
Coaches - click here to submit extracurricular information
New:
Ongoing
Leap Sports - Learning, Enrichment, Athletic Program
Music Together - Did you know that all children are musical? Have you ever wondered what you can do to nurture the musical growth of your child, regardless of your own musical ability? Experience Music Together® and find out how important--and how fun--your role can be! Our Music Together classes build on your child's natural enthusiasm for music and movement. We'll help you provide your child with the basic musical skills needed to enjoy school and social musical activities, and to study an instrument should he or she choose to do so. Hear what people are saying about our program! Click here for details.
Seung-Ni Academy (Ages 3-up) - This is Taekwondo and Brazilian Jiu-Jitsu. Please contact Master Kevin Shoults at 231-932-4300 or seungni.com.
YMCA sponsored sports - These range in ages and in opportunities. Your student can participate in swimming, basketball, flag football, Pop Warner football, gymnastics, lacrosse, soccer, and tennis. Please check out the website at http://www.gtbayymca.org/grades-k-8/
Traverse City Figure Skating Club - http://gofiguretc.org/
Traverse City Hockey Association - www.tchockey.com/
Other Resources:
Drum and Percussion Lessons - Private lessons being offered by John Alfieri, Interlochen Center for the Arts percussion and drum set instructor 1980 – 2015. Click here for details.