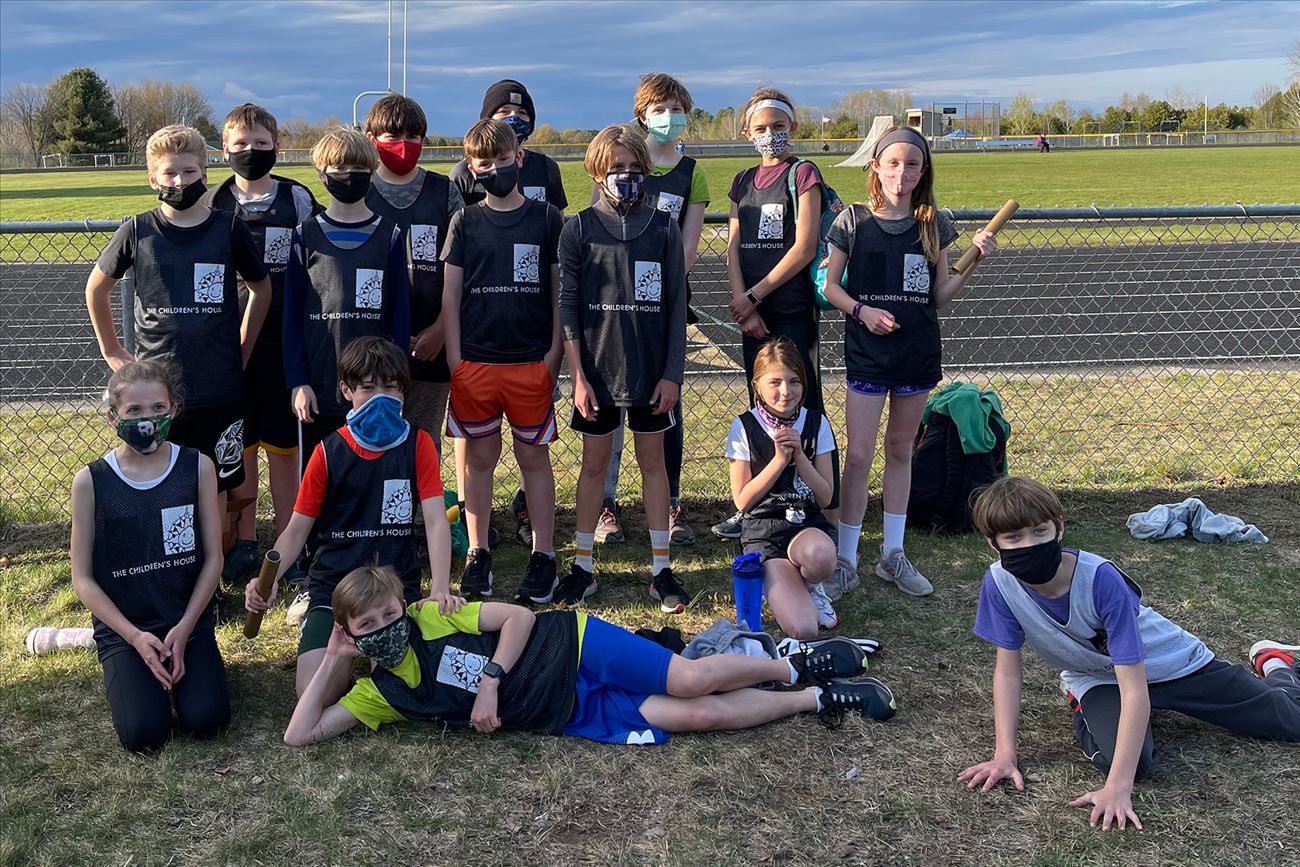 Welcome to The Children's House Extra Curricular opportunities. If you have any questions or want to become involved, please contact Julie Boss, TCH Parent and Athletic Coordinator: boss.julie4boys@yahoo.com or (248) 535-1713.
TCH Sports
FALL 2021
Coaches -
click here for coach's packet
To provide sports teams for our students, we NEED volunteer coaches. Please contact Julie Boss (boss.julie4boys@yahoo.com or 248-535-1713), if you are willing to coach or help. We do not need expert coaches, just adults who would like to help so that we can have these teams. For the Fall 2021 sport season, we need the following volunteers:
Girls Basketball:
2nd/3rd Grade: Coach and helper
4th/5th Grade: Coach and helper
Flag Football:
2nd/3rd Grade: Coach
4th/5th Grade: Coach
Cross Country:
3rd-6th Grade: Assistant Coach, helper
7th-8th Grade: Assistant Coach, helper
Girls Basketball:
2nd & 3rd Grade Girls Basketball
4th & 5th Grade Girls Basketball
Flag Football
Cross Country:
3rd-6th Grade Cross Country
7th-8th Grade Cross Country
TCH Clubs
Theater Workshop
Students are invited to come and learn the basics of live theatre with Jaime Janiszewski through games, skits, pantomime, improv, short play creation, and tons of fun! This club is designed for students truly interested in learning and performing live theatre.
Lower Elementary: Tuesday from 3:30-4:30 PM in the music room.
Upper elementary and Junior High: Thursday from 3:30-4:30 in the music room.
To participate, email kim@traversechildrenshouse.org for details on how to sign up. Participation for these workshops will be capped at 15 students.

Robotics Club:
JUNIOR HIGH: The Children's House Junior High Robotics Club will Participate in 2021 World Championship! Read more. The Junior High club will reconvene in September 2021. Contact Ryan Adams for details.
NEW! ELEMENTARY: Love ROBOTS? Have a passion for MAKING? Ready to dip your toe in the world of CODING? This weekly club for TCH students ages 8 to 11 years old will focus on building and coding unique robots in an after-school setting that is non-competitive, hands-on, and always fun. TCH parent, Jennifer Lacy Smith, has volunteered to coach a Robotics Club for the younger students stemming from her desire to give back to our educational community to share that STEM (Science, Technology, Engineering and Math) is accessible for all.
FULL as of 9/1/2021. To get on the wait list, please email Jennifer at Jennifer.smith@oribe.com. Because adult guidance is key for the success of this program, the club will be limited to 15 participants.

Season: September 15 through December 15

Schedule: Wednesdays, 3:45 to 5:00 p.m.

Participation fee: $0
Battle of the Books
Battle of the Books is a book-based quiz competition for fourth and fifth graders in the Grand Traverse community. Participants read incredible stories together and then experience heart-pounding moments in competition. The children are able to read a variety of books and get to have fun with their peers while reading! Teams begin reading in late November and the final "battle" happens in March. In order for our school to have teams, we will need volunteers to help coach.
Other Opportunities in the Community
Is your child interested in other sports or arts activities outside of school? Julie Boss, TCH Parent and Athletic Coordinator, keeps an ever-evolving list of opportunities in the Traverse City area: boss.julie4boys@yahoo.com or (248) 535-1713.
The list of activities outside of school represents a wide range of after-school or weekend extra-curricular activities available for our children. While The Children's House does not review or endorse these activities, we do want you to be aware of the options available.