by Britny Tollstam
Thursday, October 24, 2019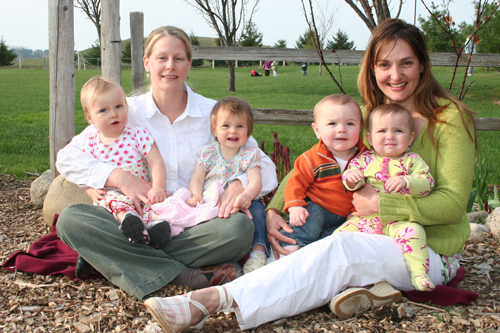 That year, I was given the chance to do something I had longed for many times. In September of 2007, I took charge of the Nido program at The Children's House, and my dream of guiding infants came true. The Nido program itself was still in its infancy and just four babies, Alexander, Dillyn, Elise, and Lola, were put under my care for the school year.
Each one of them joined me at about twelve weeks old, Lola was even younger. At the time it did feel as though I had my own set of quadruplets, it was just me and the four of them all day, all year. Of course, I could call for backup but I rarely did. Dillyn's mother called them my four calling birds. And because the word Nido is the Italian word for "nest" that made perfect sense to me.
So, these freshly hatched humans and I got to work getting to know each other. I remember thinking about them day and night, and how I could make their first year of life the best that I could. I sourced new activities constantly, in order to meet the growing needs and interests of each one of them. I planned our days to include walks, and a variety of sensorial experiences. I made sure we participated in gross motor and fine motor work everyday. We sang, we read, we ate, we rocked to sleep. I went home pretty exhausted everyday but we were a happy flock, and I loved my job very much.
And like all baby birds do, mine outgrew our cozy nest. One by one each one learned to walk, and talk, and do for themselves and I had to say goodbye.
Luckily they didn't fly too far. I was able to witness their continued growth from afar. Each of them moved through the toddler and preschool programs at TCH and I would see them on the playground or at our all-school gatherings. Eventually, Alexander and Dillyn would leave our school for a different elementary experience but would return every year for our school's summer program. Elise and Lola both stayed on through elementary and would often visit the Nido, to read and play with the babies.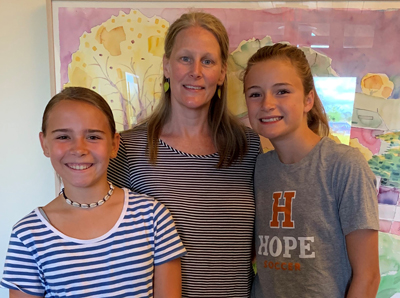 But last summer, the summer of 2019, the most wonderful thing occurred. Dillyn and Lola migrated back to their original nest as junior counselors! Now they were twelve years old. They each took turns being assigned to help me in the Nido. My sweet calling birds took on their new roles with confidence and ease. Their care of the infants and their strong work ethic impressed me each day. I often found myself overjoyed and beaming with pride in seeing their maturity and effortless care of infants. I would even tease the girls that they were so good at their jobs because of the great foundation I laid out for them early on.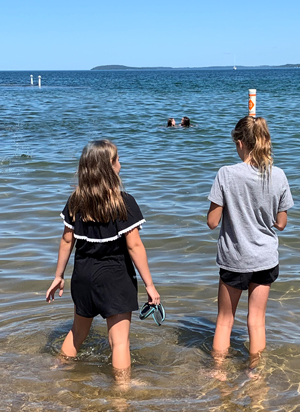 During the last week of the summer program, I decided I wanted to do something special to thank them for their hard work. I arranged a surprise outing for the three of us. I picked them up at school and we went out for ice cream, dipped our toes in the lake, and played games at the local arcade. We chatted about their lives as young adults and about their hopes for their future. We had a wonderful time. I made them promise to stay in touch and should they ever need a personal reference I'd be pleased to give them a glowing one.
"Two of the greatest gifts we can give our children are roots and wings," wrote Hodding Carter. Alexander, Dillyn, Elise, and Lola - I am in awe of you. Your TCH roots are strong and sturdy, fly on my little birdies!
by Steve Maas
Friday, October 4, 2019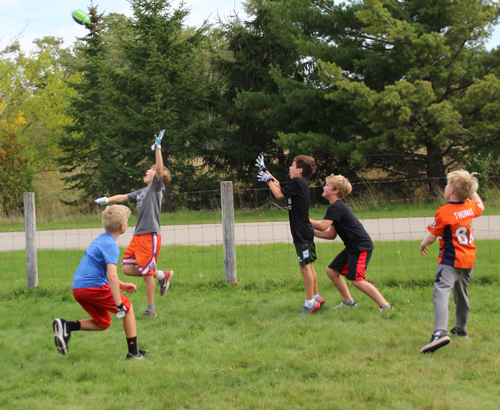 Maria Montessori said, "Play is the work of the child." One of my favorite topics is play. I define play as: activity for enjoyment or recreation rather than for serious or practical purpose, it is self directed. Play helps our children develop curiosity, social intelligence, creativity, and both physical and mental health. These skills are at least as important as IQ when looking at future success in life.
Dr. Peter Gray, an evolutionary developmental psychologist, wrote in his book, Free to Learn, "Research studies have shown repeatedly that adults who have a great deal of freedom as to how and when to do their work commonly experience that work as play, even – in fact, especially – when the work is difficult. In contrast, people who must follow others' directions, with little creative input of their own, rarely experience their work as play. Moreover, dozens of research studies have shown that when people choose to perform some task, they perform it more fully and effectively than when they feel compelled by others to perform it."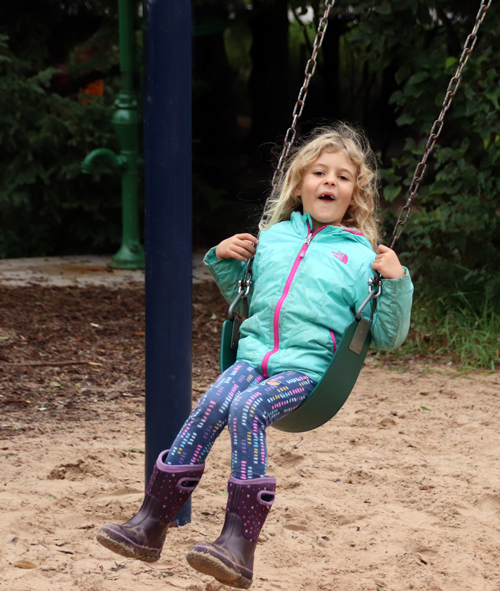 At The Children's House, play is valued as an important part of children's development. We have recently extended recess and the children have always had the ability to play with things of their choosing, they just call it "work." Students at The Children's House do not have a teacher telling them which activity to choose or how long to use it. You will often see things being left out overnight so the work can resume in the morning. There are very few products of their work because it is undertaken for the joy of doing it and not in order to create a product. I have often observed children polishing a mirror to a fine shine only to see them start right back at the beginning. They are not polishing the mirror to make it shine, they are building themselves and working on mastery.
"Education is a natural process carried out by the child and is not acquired by listening to words but by experiencing the environment."
- Maria Montessori