The Children's House Robotics Teams to Compete in World Championship
April 6, 2021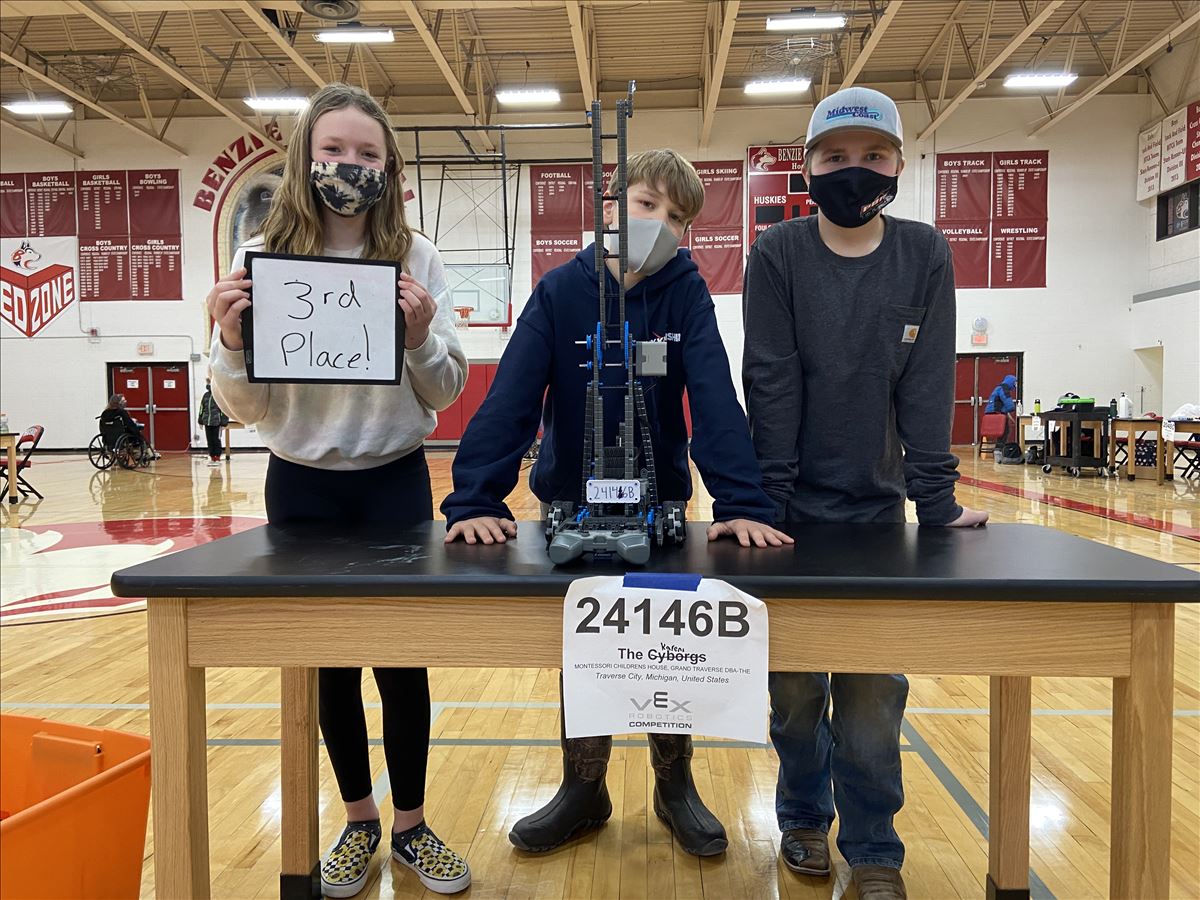 "Following strong performances at the regional Benzie Tournament and state-level competition in Monroe, Michigan, two Junior High teams from The Children's House (Ava Bachmann, Ian Boss, Brogan Danbrook, Arthur Lijewski-Lee, Isley Moshier, Eli Petty, Luca Santoro, and Daschal Schiller) qualified for the Vex Robotics State and World Championships.
"The competitions draw on a wide range of skills, from designing and building the robot to programming and coding the software that allows them to operate their robot interactively and autonomously. Each year, the competition features a new game that challenges students to engineer new solutions and strategies."
"All of our students learned the importance of patience, perseverance, and supporting one another," said Ryan Adams who advises the robotics program and also serves as the junior high math teacher at The Children's House. "They experienced both what it feels like to fail after months of hard work and what it feels like to win after months of hard work."
The success is notable because it is just the second year in which the school has actively competed. The program was granted seed money in 2019 from the Karen Circle (an auxiliary group that carries on the legacy of Dr. Karen Gilhooly at The Children's House) to purchase the robotics kits and cover initial registration fees. In 2020, the program received a critical boost in the form of a grant from the Department of Education, which helped cover registration fees, tournament and some equipment costs, and training resources.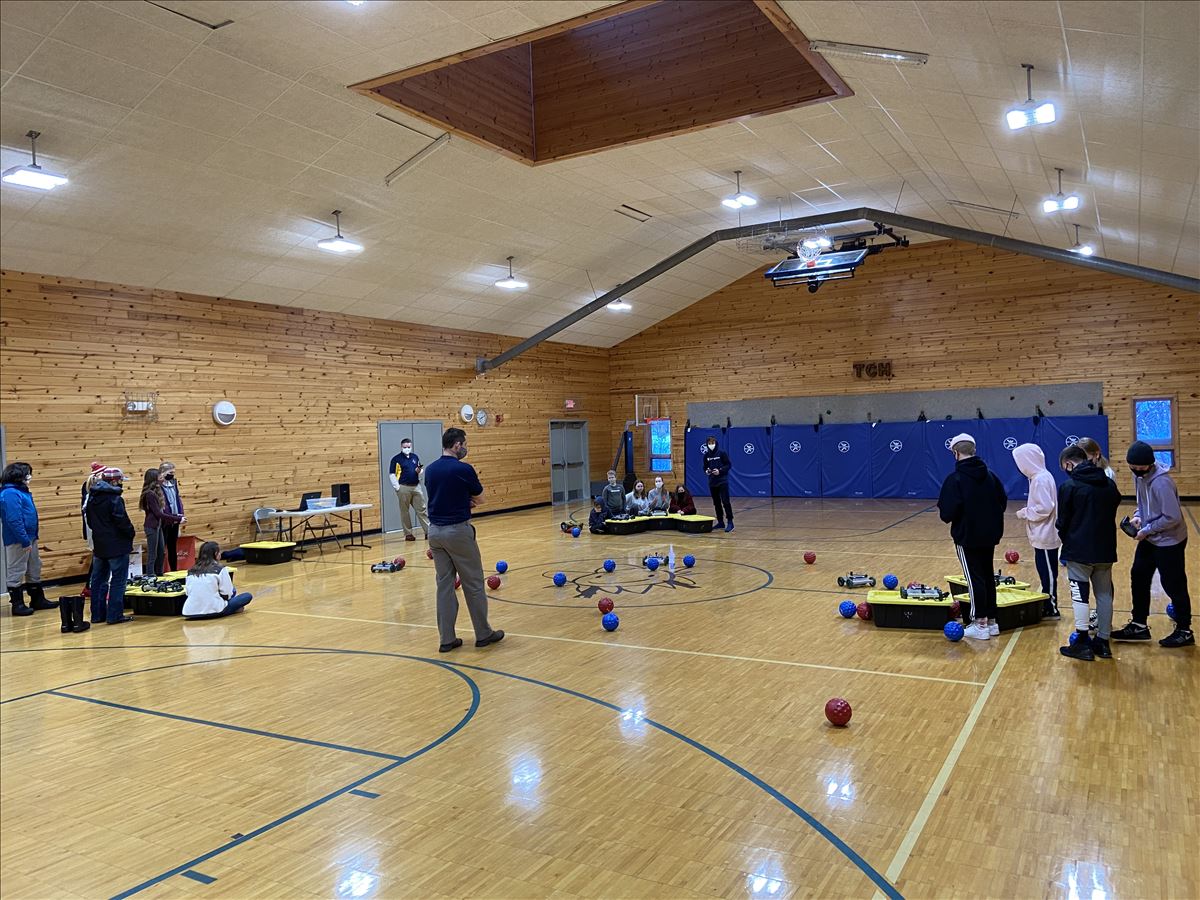 While four teams chose to compete this school year, all Children's House Junior High learners participated in an immersive eight-week, in-school robotics workshop. This workshop was supported by a two-week robotics training delivered by Quarkmine, a local STEM support organization specializing in the VEX VRC platform.
The VEX Robotics Competition is presented by the Robotics Education & Competition Foundation (REC), which is committed to increasing student interest and involvement in science, technology, engineering, and mathematics (STEM) through hands-on robotic engineering experiences. Their middle and high school robotics programs include more than 20,000 teams from 50 countries playing in over 1,700 competitions worldwide.
Like many school activities this year, the program and competitions have been disrupted by the pandemic, but the organization and students have persevered and adapted with the ingenuity one would expect. The world championships will be held remotely from May 17-22.
"I am incredibly proud of each student on the team and in awe of their ability to overcome the pressure they faced," said Adams. "I never would have imagined our students could make it so far in just our second year and in such challenging circumstances."