by Colleen Christensen
Thursday, June 4, 2020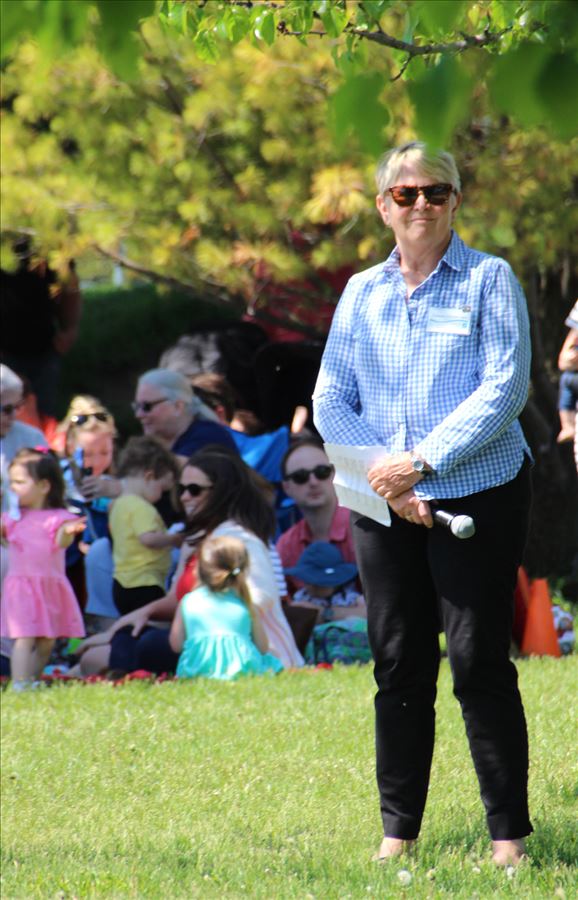 The Dance of the Cosmos celebration has marked the end of the school year every year since the school's inception in 1984. Obviously, I was looking forward to that day to say farewell to all of you and to begin my retirement, but when COVID entered the picture, I began to shift gears. My disappointment of losing our typical year-end traditions was met with a flood of memories and emotion about my 36 years at the school. I thought about how the Dance of the Cosmos concretely shows us that we are all parts of a vastly larger picture. Our meaning and value is not based on a single event or tradition, rather it is based on the collective spirit of community we have lived over many years.
The Children's House is the epitome of what the Dance of the Cosmos represents. TCH thrives because of the people who, from the very beginning, supported the vision and culture of the school. TCH has weathered some difficult challenges – logistics, financial uncertainty, and heartbreaking tragedy from which we thought we would never recover. What we learned was that we would recover and would actually grow closer and stronger as a result. The community has always been able to carry the school forward. TCH is living proof that the whole is truly greater than the sum of its parts.
Some of you are new families and staff that I don't know well and many of you I know like family. I want to say to all of you that The Children's House is much more than a school – it is a community that will support you and enrich your lives. It may take a few years to understand this, but you will see it in the strong leadership from a Board of Directors and Head of School who have created a plan for financial sustainability (yes even through a pandemic) while holding on to the culture of community that has carried this school over the years. You will see it in a teacher who loves your children as unique people who deserve a chance to discover who they are. You will see it in your fellow parents and colleagues who put their hands up to do more and more for the good of the community. You will see it in the way someone notices that you are having a bad day and reaches out to you. You will feel it when you walk into the building and know that this is truly a house devoted to the enrichment of lives of all ages.
Yes, this ending is not ideal, but the memories of all of the other years are intact in my brain. I have developed friendships here that will last for the rest of my life. My own children came with me to "work" in 1984 and my grandson is beginning in our Junior High program as I retire. These family bookends to my TCH career represent what is at the core of our school. We are here because of our children – yours and mine – and because we want this world to be a better place. I know that it will be.
I recently did the math and realized that I have been at The Children's House longer than I haven't been here. People ask me what I'm going to do next and I honestly don't have an answer because I can't quite imagine doing anything else right now other than being here. Regardless of what is next, I am one lucky person to have had the privilege of going to work every day to support this community and be with all of you. Thank you for that.
Colleen Christensen