by Megan Andrews
Thursday, October 22, 2020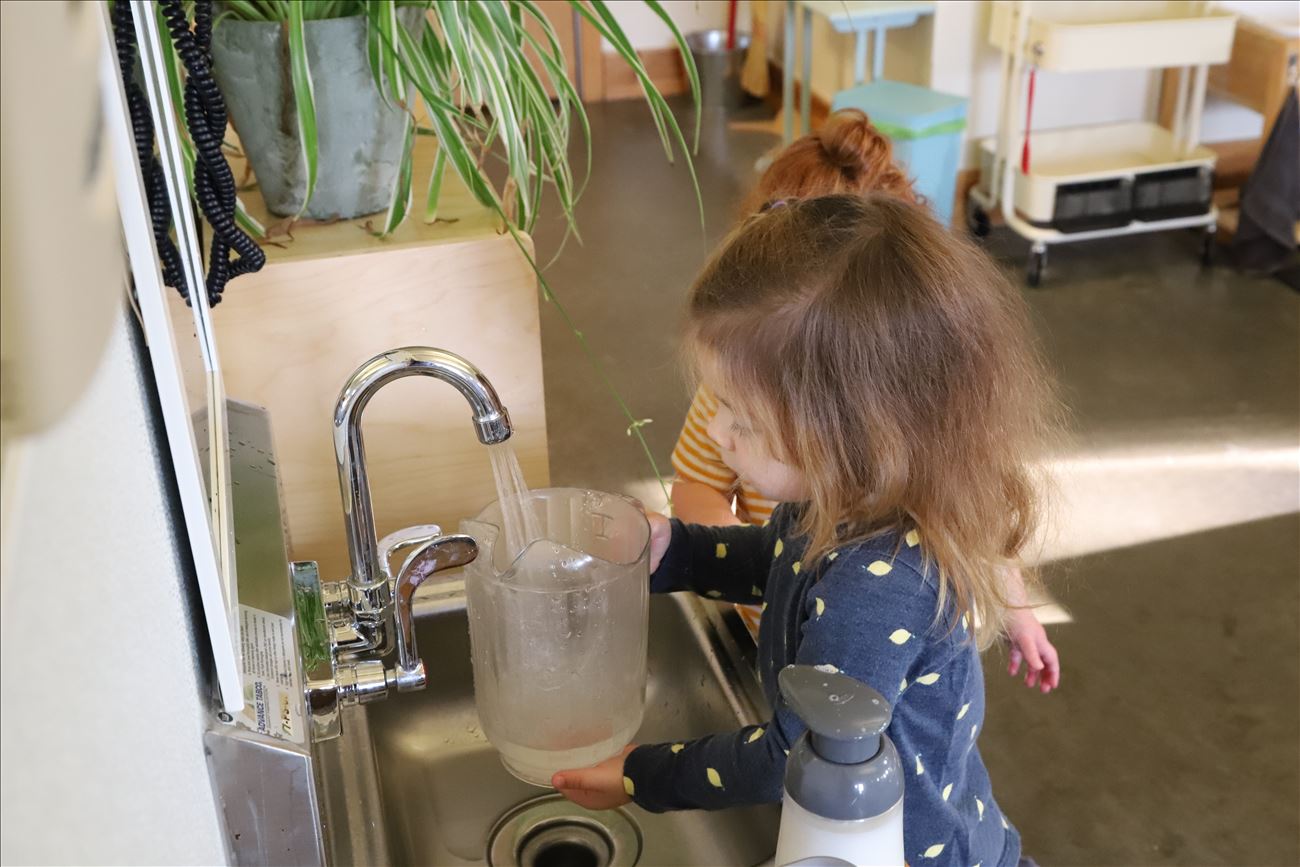 In a Montessori environment, the goal for children at any age is independence. Dr. Maria Montessori envisioned a world where we live in harmony and are mutually reliant on one another. Still, she recognized that this is only possible when individuals are able to satisfy their own needs first. Montessori saw independence as a continuous conquest and defined growth as reaching successive levels of independence.
Young children have an inner drive to meet their own needs yet adults and the environment are often obstacles in their journey. Children need a strong emotional foundation and carefully prepared environment to develop independence. Recently, I gave a presentation on this topic as part of our Montessori Up Close parent education series. Watch the whole presentation to get practical ideas and reduce the obstacles in your child's path towards independence.
by Michele Shane
Thursday, October 1, 2020
Over the past several months, I have been participating in online forums with other Montessori school leaders where we discuss and collaborate on opening safely during COVID-19 and how to successfully return to in-person learning. While there are many health and safety details to address, there are fundamental characteristics of Montessori education that set our schools up for success.
Fortunately, here in Northern Michigan, we are experiencing different circumstances than schools in other parts of the world for whom the restrictions related to the pandemic are more strict. We are also fortunate to have the space and resources to facilitate our adaptation.
Regardless of the place we find ourselves, whether learning is in-person or at home, our Montessori principles can be applied to create a learning experience that fosters the development of every child.
Recently, Association Montessori Internationale (AMI) published an article that lays out eight ways in which our educational model fosters learning for the child, even under these difficult circumstances. Click here to read the article.