Montessori Up Close
Montessori 101
Required for all new families with children starting mid-year

Tuesday, January 11, at 11 a.m. via Zoom

Join Michele Shane, Head of School, for an introduction to the history, culture, and mission of our school and gain a deeper appreciation for the Montessori method of learning. (New parents received an email invite with the Zoom link.)

Junior High Open House
For all 5th and 6th year students and their parents


Tuesday, January 25, at 5:30 p.m.
Join our Junior High faculty, students, and alumni for an engaging and interactive open house including a break out session for parents only.

The Kindergarten Year
For parents with children who will be ready for Kindergarten in the fall


Wednesday, January 26, at 4 p.m.
You are welcome to sign up your children for Friends Club free of charge by adding their names to this list.

Join our Primary faculty to learn more about the capstone year in the Primary classroom.

The Elementary Years
For all parents who have children currently in Kindergarten or third grade

Thursday, January 27, at 4 p.m.
You are welcome to sign up your children for Friends Club free of charge by adding their names to this list.

Join our Elementary Faculty to learn more about the Second Plane of Development and how our Elementary program engages and challenges children as they move from concrete learning to abstract thought processes. Parents of third year students will have the chance to see the upper elementary classrooms and learn how the curriculum continues.
---
Montessori Up Close Recordings
Fostering Independence with Megan Andrews, Primary Guide
For families with children ages 2.5 to 5 years
Zoom recording

Toilet Independence with Jenny Lamble and Jeanette Kania, YCC Guides
For families with children under the age of three
Zoom recording

Assessment with Sandra Besselsen, Elementary Guide
For families with kindergarten and elementary age children
Zoom recording

Healthy Sleep Habits with Britny Tollstam, Nido Guide
For families with infants and young toddlers.
Zoom recording
---
Recommended Resources:
For articles and videos on the Montessori approach to learning, visit montessoriguide.org.
Understanding Montessori: A Guide for Parents, by Maren Schmidt
Together With Montessori, by Cam Gordon
Montessori Madness, by Trevor Eissler
Paula Lillard has written multiple books on Montessori, which are also recommended.
While not Montessori specific, these parenting books align well with our approach:
Parenting with Love and Logic by Foster Cline, MD and Jim Fay
How to Raise an Adult by Julie Lythcott-Haims
Identifying Child Abuse
Our staff participated in a virtual training with the Traverse Bay Children's Advocacy Center on November 18 because it is important for all of us to understand signs of abuse, use proper terminology with students, and know how to respond if a child is talking to you about an experience they have had. Please refer to this handout that was presented during the training.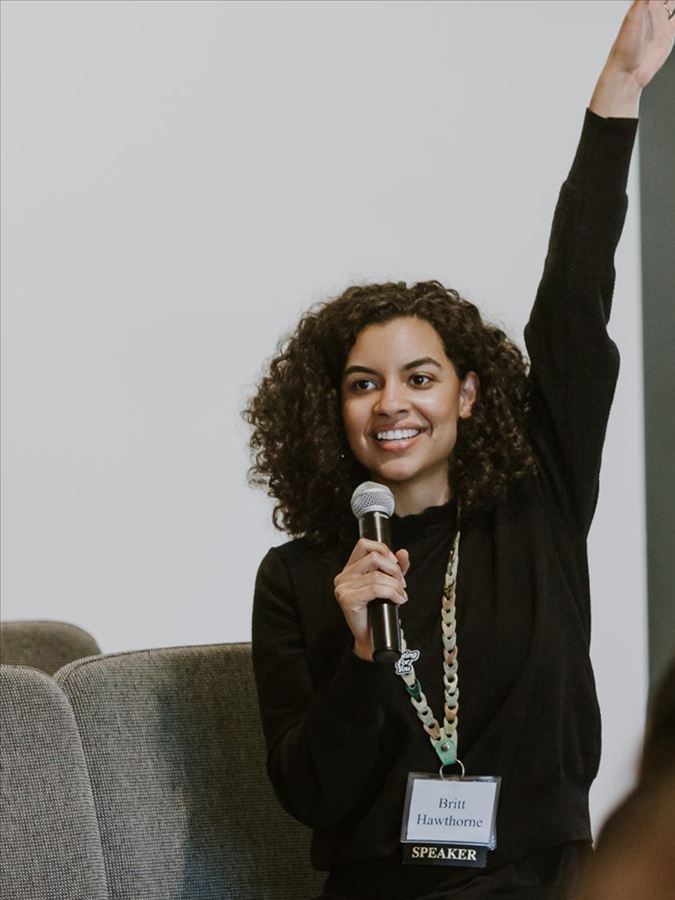 Building Anti-Biased Anti-Racist Families
October 6 with Britt Hawthorne
When we commit to collectively talking about fairness, equality, and justice with young children, we begin to envision a world in which not only children but all people are treated with dignity; free from the burden of unfair assumptions based on a single characteristic. It becomes a world where we actively challenge racism and bias each and every day.
Zoom recording (Access Passcode: !XaE8233)