Wear Orange for National Gun Violence Awareness

Hi, my name is Carrie Goodreau. I'm a parent at the children's house and a volunteer with Moms Demand Action. We are a nonpartisan nonprofit working to create a future free from gun violence.

Today's National Gun Violence Awareness Day, we're participating in a national campaign called Wear Orange. So, we're wearing the color orange and we have several events around Traverse City this weekend. We hope that you will wear your orange no matter if it's a T-shirt, a ribbon, a necklace-any form will help to elevate this conversation.

Wear Orange started 10 years ago after Heider Pendleton, a high school student was shot and killed tragically on a playground. Her favorite color was orange and her friends started wearing that color to honor her. We wear orange to honor victims and survivors of gun violence and to elevate this conversation and create a future free from gun violence. We hope you'll join us. Thanks.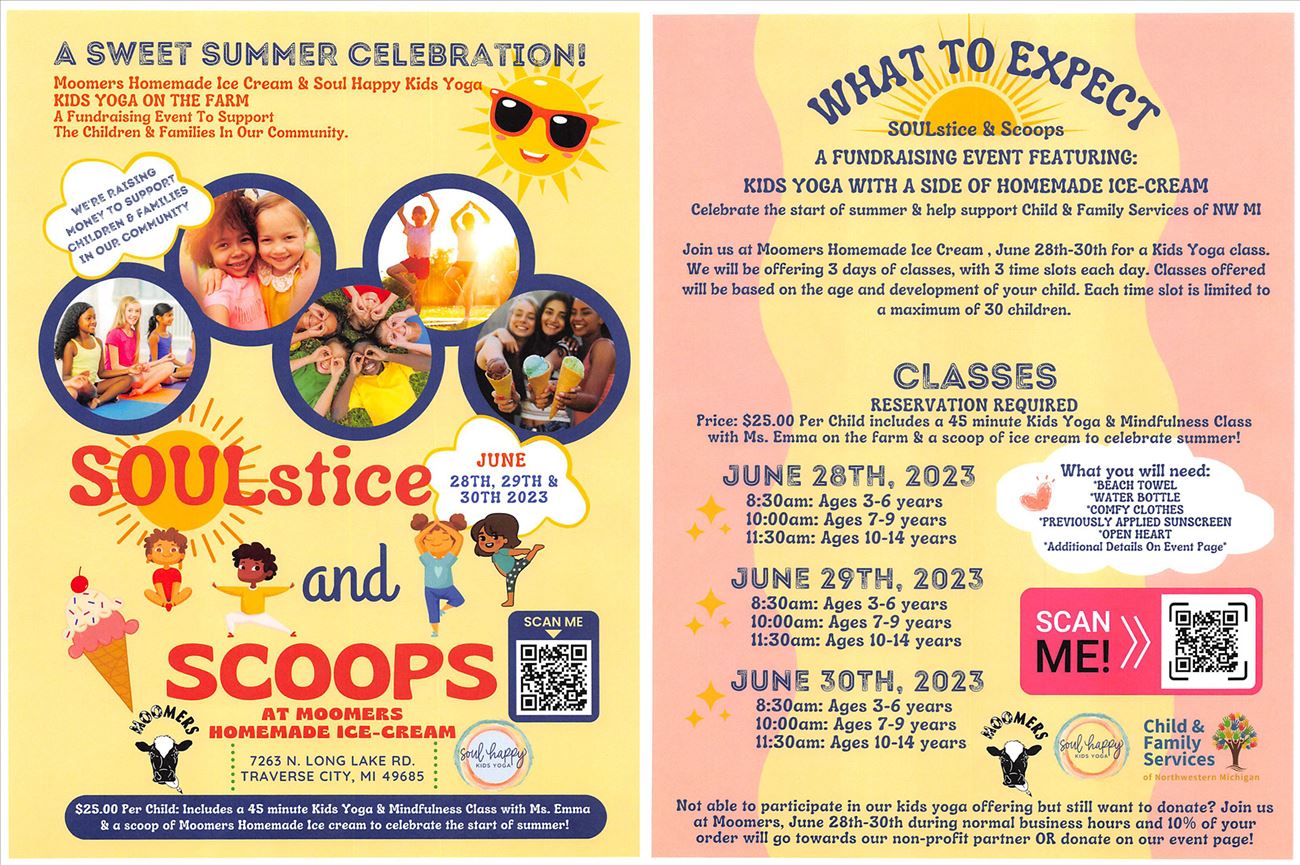 Carpooling to Save the Planet

Every car releases emissions that are not good for the atmosphere. We would like it if some people would be willing to carpool to and from school. If less cars are on the road it would mean less air pollution. If you are interested please fill out this interest form here.

From, Tess, Gwen and Adrienne
Upper Elementary Students

Meat Free Monday

There are tons of reasons people will be vegan or vegetarian. Animals are hurt and killed, and some people do it for the environment, health, family, religion, weight loss, or expenses.

Meat-free Monday is good because it reduces the animals dying, makes it easier to stop eating meat and is a lot better for the environment and health. So I encourage you and your family to stop eating meat on Monday and maybe even more days.

- Monica and Mia, Upper Elementary Students

How to stop eating meat:

Stop eating one type
Limit when you eat meat
Take more and more away
Learn why
Tell others
To submit a message for the bulletin, email Arielle@traversechildrenshouse.org. Messages will be reviewed by administration. Please allow 48-72 hours for posting.