New Message from Michele:
Calendar:
Now - Mar 1: Re-enrollment period for 2022-23 school year, start here
Now - Mar 1: Summer program registration for current families, start here
Feb 14: Junior High only, no school
Feb 14: Kids for Kindness Bake Sale, see details below
Feb 15: Junior High trip to Grand Rapids to see Hamilton, 7:30 a.m. - Midnight
Feb 18: No School, Records Day
Feb 21: No School, Presidents Day
Feb 23: Parent Visiting Day for Primary only, 8:30-9:30 a.m. (one parent only)
Feb 23 - 25: Parent Visiting Days for Elementary only, please see email from your child's guide for details
Feb 25: Coffee and Connect! See details below
Mar 1: Re-enrollment deadline for 2022-23 school year
Mar 1: Summer program registration opens for alumni
Mar 2: CHiPA at 9:00 a.m. via Zoom
Mar 4: Deadline to sign up for Spring Break childcare
Mar 7- 11: Parent-Teacher Conferences, see below to sign up
Mar 11: No School, conferences
Looking Ahead:
Mar 15 - 19: 6th Year Montessori Model United Nations trip to New York City
Mar 21 - 24: Upper El Theater Week, performance on Thursday at 6 p.m.
Mar 28 - Apr 1: Spring Break, sign up for childcare by Mar 4
In The Know:
New! Parent Teacher Conferences, March 7-11
Sign up for Parent Teacher Conferences today! Conferences will take place in-person at school this year. Click here to sign up! Please contact your child's guide or the front desk with any questions: 929-9325.
New! Bright Futures Celebration
You are invited to the party we've all been waiting for. Join us Friday, April 22 at the Cathedral Barn to celebrate our school community, our children, and our bright future! Event sponsorship opportunities and reservations to attend will be live soon - stay tuned!
Our goal is to raise $175,000 before April 22 so that the event can truly be a celebration.
You can help us meet this goal by making a gift or pledge today. Thank you.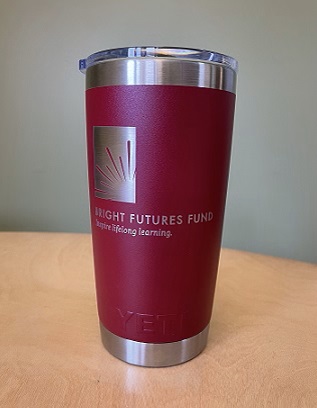 TCH / BFF Yeti Rambler
Show your Children's House pride and your support for our Bright Futures Fund with this custom 20 oz Yeti Rambler! Limited quantity. $40 (includes tax). Buy yours today at the front desk with cash or check. Or email Renee to charge to your account (this option is only available to families who have EFT already set up).
Coffee and Connect, Friday, Feb. 25 from 8:20 - 9:30 a.m.
After you go through carline and park, join us for coffee in the front courtyard. It's been a while since we've connected as parents - we hope you'll have a few minutes to stop by and catch up! Dress for the weather and don't forget to bring your own mug. (Our new TCH / BFF Yeti Rambler will also be for sale!)
Kids for Kindness: TC Paws for a Cause Bake Sale, Feb. 14
We are doing a bake sale and all of the donations will be given to the Cherryland Humane Society. You may shop the bake sale to support our cause at 12:30 and 3:00 - 3:45 p.m. on Valentine's Day, Monday, February 14. We accept cash and checks. We will be in the front courtyard. - Gwennie, Ava, and Natalie
Extracurriculars
For the most up-to-date information on spring sports and clubs, visit our extracurriculars page here.
New! Upcoming Events - Battle of the Books:
Feb 13: Mock Battles at Scholar Hall at NMC
Mar 5: Main Battle at NMC
Mar 13: Championship Battle at NMC
COVID-19 status at The Children's House as of 2/11/2022:
3 Students COVID positive
0 Staff COVID positive
0 Students or staff quarantined due to exposure
Here is the link to order tests for your household: https://special.usps.com/testkits
TCH COVID-19 webpage with link to the TCH protocol was last updated on January 12.
Points of Interest:
The Four Planes of Development
By Nadine Elmgren
During recent faculty meetings we've enjoyed lively conversations about how children at each level adapt and explore independence in our classrooms. It is fascinating to take a philosophical topic and see how more...
Quick Links:
Inclement Weather Policy: visit our Policies and Procedures webpage.
Vaccine Appointments and Information: Grand Traverse Health Department and the Benzie Leelanau Health Department
Sharing our Gratitude: Gratitude Padlet.
Parent Business Directory: Visit our directory of TCH family-owned businesses.
Facebook Community Page: Share ideas, swap/sell items, and connect with other families.

Amazon Smile - You Shop. Amazon Gives.
The Week in Photos:
Created on Friday, February 11, 2022