Calendar:
Jan 13: Gala Meeting, 8:30 am
Jan 14: Junior High Open House, 5:30 pm, RSVP here
Jan 15: Swimming lessons for Sandra's class, bus leaves at 8:30 am
Jan 17: Swimming lessons for Nadine's class, bus leaves at 8:30 am
Jan 17: Kindergarten Field Trip to the Boardman River Nature Center, 12:00-2:30, info here
Jan 20: Martin Luther King Day - campus closed
Jan 20: NEW! Family community service opportunity, details below
Jan 21: Mid-Year Parent Orientation at 4:00
Jan 21-22: Junior High trip to Grand Rapids
Jan 22: Junior High Human Growth and Development Parent Meeting, 4:00-5:15
Jan 22: Swimming lessons for Sandra's class, bus leaves TCH at 8:30
Jan 23: Lower Elementary at TCH Parent Meeting at 4:00
Jan 24: Swimming lessons for Nadine's class, bus leaves TCH at 8:30
Jan 29: Swimming lessons for Sandra's class,bus leaves TCH at 8:30
Jan 29: The Kindergarten Year at TCH Parent Meeting at 4:00
Jan 31: Swimming lessons for Nadine's class, bus leaves TCH at 8:30
Feb 1: Tuition assistance application process opens
Feb 5: Swimming lessons for Sandra's class, bus leaves TCH at 8:30
Feb. 5: CHiPA Meeting, 8:30-9:30
Feb 6: Chinese New Year Celebration, 10:30
Feb 6: Upper Elementary at TCH Parent Meeting at 4:00
Feb 7: Swimming lessons for Nadine's class, bus leaves TCH at 8:30
Feb 8: School Carnival, 3:00-5:00
Feb 10: Gala Meeting, 8:30 am
Feb. 10: Swimming lessons for Nadine's class, bus leaves TCH at 8:30

Looking Ahead:
Feb 11: Lower Elementary 100th day of school celebration
Feb 12: Swimming lessons for Sandra's class, bus leaves TCH at 8:30
Feb 12 - Enrollment for summer program and 2020-21 school year opens for current students
Feb 14: Campus Closed - Faculty and staff records day
Feb 17: Campus Closed - Presidents Day
Feb 19: Presidents Day Assembly, 10:30 am
Feb 20: Parent Visiting Day for Primary, Elementary and Junior High, 8:30-9:30 am
Mar 2: Re-enrollment period ends, summer program open to returning summer families
Extracurricular Activities:
Contact Julie Boss, TCH parent and Extracurricular Athletic Coordinator at (248) 535-1713 or at boss.julie4boys@yahoo.com with questions or ideas. Details on sports, clubs, and after school programs can be found on our extracurricular page.
New Faces/New Roles:
Martin Miklos
Office Manager
Emma Kelly
Kitchen Assistant
Points of Interest:
The Children's House Blog
Social Emotional Learning, by Steve Maas
In November 2019, Megan Andrews, Karin Church, and I attended a professional development workshop with Marc Brackett, founder and director of the Yale Center for Emotional Intelligence. The day reminded us more...
Other Notes:
Family community service opportunity: January 20
CHiPA is proud to host a TCH student-led, parent-supported community service event on Monday, January 20, 2020 (MLK Holiday) in the gym from 10 a.m. to Noon. TCH Student Council expressed interest in many areas of need in our community where they would like to give back. Our first effort will be to enhance our support of the Meals on Wheels program. This special community service event is designed for parents and children to make Valentine's and St. Patrick's Day cards, decorate meal bags, and create art for the most at-risk seniors in our community. Drop-in between 10 a.m. and Noon, create and craft, and leave when done. Simply fill out this form to let us know you can make it: Sign Up Here.
We will have a donation basket on site to help offset the cost of materials.
Amazon Smile - You shop. Amazon gives.
Amazon will donate 0.5% of the price of your eligible AmazonSmile purchases to The Children's House. AmazonSmile is the same Amazon. Same products, same prices, same service. Support The Children's House by always starting your shopping at smile.amazon.com.
Start here: https://smile.amazon.com/ch/38-2536891
If you find yourself accidentally placing orders on Amazon instead of smile.amazon.com, this Chrome extension will help: https://nevernotsmile.org/
BATA Bus Information for Parents: Bus begins January 6th
BATA is off and running! Everyone who has ridden it this week has said it's an easy, fun ride. Here are a couple of things to note...the afternoon bus goes straight to Hall Street from TCH, but we are the last stop before it does that, so there are stops before ours. After the morning bus stops here, it has additional stops and does not go straight back to Hall st. However, if you would like to ride with your child once or twice to see if it is something they could do on their own, check with Kim about organizing a carpool to Hall Street.
In order for your child to ride BATA in the afternoon, you must complete the weekly permission form; your child will not be allowed to board the bus if this form is not filled out by 2:00pm the day of the ride. Instead, they will be placed in friends' club.
7:30AM Departure from Hall Street Station

In the morning, children exit the bus and enter through the elementary doorway independently to make their way to their early care classrooms. (If a child rides the bus, early care is free)

3:30PM Departure from TCH, arriving Hall St. at 3:45
As with any public transportation, children of any age are permitted to ride the bus at the parent's discretion. TCH holds no responsibility or claims any supervision once your child boards the bus.
The bus that you ride from Hall Street is called "Link Bus 15", it's the blue bus

.

Cost is $1.50/ each way. Punch cards are available and make a great stocking stuffer! Follow this link to purchase.

BATA runs M-F
Inclement Weather Information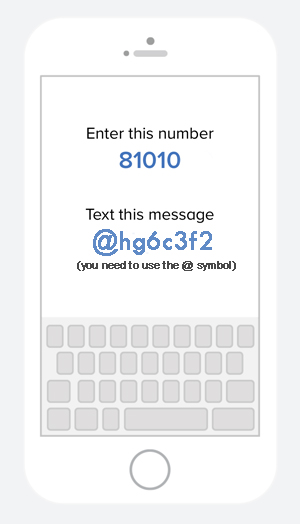 TCH Administration determines school delays and closings with the assistance of local law enforcement officer Tom Flitton, and TCH outdoor services provider, Chris Danbrook. Parents will receive an email by 7:00 a.m. (or earlier if possible) notifying them of the delay or closure. The information will also be posted on the school's website at 7:00 a.m. Please note that TCH will not automatically follow the closure policies of TCAPS and NMC as it has in the past.
In addition to an email alerting you about school closings and delays, we will be adding notifications via Remind. Simply download the remind app to your mobile device and set up an account. Then, Text @hg6c3f2 to the number 81010. You will receive a welcome text from Remind. If you have any trouble with 81010, you can try texting @hg6c3f2 to (231) 638-5530. The class is titled TCH Parent Community. If you have questions about the Remind app, let us know and we will do our best to help you. If you signed up last year for these notifications, you do not need to re-register.
"Something I Noticed"
Each week you will see a short example of something kind that one of us observed or experienced. This gives you a peak into the wonderful interactions our faculty and staff have with your children, and each other, everyday!
"One of the parents waiting in carline opened the back of her car and all her groceries fell out. Two other moms waiting in carline helped her put everything back.""
The Week in Photos:
Created on Thursday, January 9, 2020