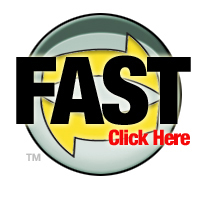 Our school uses FAST - Financial Aid for Student Tuition to facilitate tuition assistance applications. This online service of Independent School Management analyzes financial statements provided by applicants and provides need-based financial aid recommendations to the school. Our Tuition Assistance Committee makes final decisions about financial awards based on the FAST recommendations.
Tuition assistance awards are available for the Primary, Elementary, and Junior High educational programs only. To be considered for aid, a minimum schedule of 5 mornings is required for Primary students. Aid is not available for the Nido-YCC program, summer session, early care or after care.
The website will be open for application starting February 1, 2023. All applications for returning families must be completed by March 6, 2023.
To begin the online application, click the FAST link on this page. A complete copy of your 2022 Federal and State Tax Returns with W-2s and all supporting schedules are required for your aid application to be considered complete.
A $48.00 fee is charged by FAST for their service. You will make this payment through their website.
Incomplete applications cannot be considered for an award.
Applications received/completed after the deadline will be considered with new family applications. This second round of aid will be considered and awarded on a rolling basis.
Please reference the School Handbook for additional information about our tuition assistance and awards process.
Award letters for returning families will be emailed March 23, 2023. Award letters for new families will be emailed as decisions are made.
Summary of Important Dates
Feb 1: FAST system opens to accept tuition assistance applications
March 6:

Tuition assistance applications due

for returning families
March 23: Awards emailed to returning families
April 4: Deadline to accept or appeal award (Please note: signed award letter, signed tuition agreement, and enrollment deposit due to ensure award and enrollment.)
April 4: Tuition assistance applications due for new families.
The Children's House has provided financial assistance to families for the past 36 years. This assistance has helped provide a quality independent education to families who would not otherwise be able to consider such an education for their children.