Calendar:
Nov 1: Daffodil Day, info below
Nov 6: CHiPA meeting 8:30 am
Nov 7: Karen Circle Luncheon
Nov 8: Interlochen Performance of Matilda in gym for elementary, 10:30 am
Nov 8 : Upper Elementary NW field trip to the Dennos Museum, 1:00-2:45 pm
Nov 9: Horizon Book Day, sign up to volunteer
Nov 9: Shop Your Community Day
Nov 11: Gala meeting, 8:30 am
Nov 15: Kindergarten Field Trip to the Music House Museum, info here
Nov 18: School Pictures Retakes, 8:30-10:00
Nov 21: Dad's Night at the Workshop, 6:00-8:00 pm, see below
Nov 22: Ski Club at Crystal Mountain, registration deadline, see below
Nov 26: Classroom Harvest Feasts
Nov 27-Nov 29: Thanksgiving Break, campus closed

Looking Ahead:
Dec 4: CHiPA meeting, 8:30 am
Dec 9: Gala meeting, 8:30 am
Dec 11: Mom's Holiday Party, 6:00-9:00 pm, info coming soon
Dec 20: Seasonal Family Sing, 3:00 pm, campus closes immediately after, no Friend's Club
Dec 23-Jan 3: Winter Break, campus closed
Jan 6: School resumes
Extracurricular Activities:
Contact Julie Boss, TCH parent and Extracurricular Athletic Coordinator at (248) 535-1713 or at boss.julie4boys@yahoo.com with questions or ideas. Details on sports, clubs, and after school programs can be found on our extracurricular page.
Clubs:

Ski Club at Crystal Mountain: Fridays and Sundays, January - March, 2020
Deadline to register is November 22, 2019
Crystal Mountain offers area schools an affordable program for families to learn to ski (alpine or nordic) and snowboard. To participate, please email Mary Schiller luvmytcboyz@gmail.com, TCH Parent and Ski Club coordinator, for registration forms and to organize carpools.
TCH Sports Teams:
Girls 4th-5th Grade Basketball: Oct 28-Dec 12
LEAP Sports:
Boys 6th-8th Grade Basketball: Oct 21-Dec 18
Girls and Boys 4th-8th Grade Fencing: Oct 28-Dec 2
New Faces/New Roles:
Taylor Price
YCC West
Points of Interest:
The Children's House Blog
Four Calling Birds, By Britny Tollstam
That year, I was given the chance to do something I had longed for many times. In September of 2007, I took charge of the Nido program at The Children's House, more...
Other Notes:

Daffodil Day - Nov.1
Daffodil Day occurs every November when we plant bulbs in memory of former parent Dr. Karen Gilhooly and former students Sierra Fetterolf, Anna Maas and Rowan Sanford. Parents are welcome to stop by during the day to plant a bulb.
Dad's Night at The Workshop: Nov 21, 6 - 8 p.m.
Pete Kirkwood, Dan Besselsen, and Ryan Sullivan invite fellow TCH dads to get to know each other and kick off the Annual Raffle—$25,000 Grand Prize—on Thursday, November 21 from 6:00 to 8:00 pm at The Workshop. Food and the first round of beer provided. Click here to get on the guest list.
Inclement Weather Information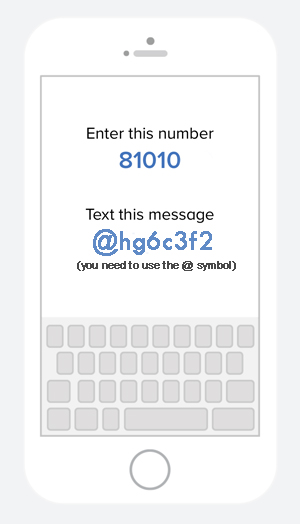 TCH Administration determines school delays and closings with the assistance of local law enforcement officer Tom Flitton, and TCH outdoor services provider, Chris Danbrook. Parents will receive an email by 7:00 a.m. (or earlier if possible) notifying them of the delay or closure. The information will also be posted on the school's website at 7:00 a.m. Please note that TCH will not automatically follow the closure policies of TCAPS and NMC as it has in the past.
In addition to an email alerting you about school closings and delays, we will be adding notifications via Remind. Simply download the remind app to your mobile device and set up an account. Then, Text @hg6c3f2 to the number 81010. You will receive a welcome text from Remind. If you have any trouble with 81010, you can try texting @hg6c3f2 to (231) 638-5530. The class is titled TCH Parent Community. If you have questions about the Remind app, let us know and we will do our best to help you. If you signed up last year for these notifications, you do not need to re-register.
The Week in Photos:
Created on Friday, November 1, 2019