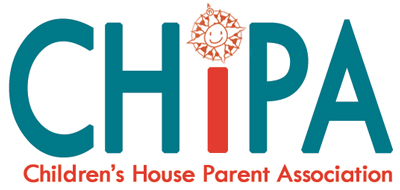 Children's House Parent Association (CHiPA) welcomes all parents to be involved in the life of our school. Parents are invited to participate by attending montly CHiPA meetings and attending and/or volunteering at school events.
CHiPA meetings for the 2019-2020 school year will be at 8:30 a.m. in the community room on the following dates.
Meeting agendas: Sep 11, Oct 2, Nov 6, Dec 4, Jan 8, Feb 5, March 4, April 8, and May 6. (To submit an agenda item, please contact Renee.)
Get involved by volunteering. Please let us know your interests and availability:
Sign up today for upcoming events and volunteer opportunities.
Oct 6 - Fall Harvest Festival: Sign up to volunteer
Oct 14 - Family Bike Ride with Norte: Let us know you are coming
Nov 9 - Horizon Books Day: Sign up to volunteer
Nov 21 - Dad's Night at the Workshop: Let us know you are coming
Dec 11 - Mom's Holiday Party: Let us know you are coming