Calendar:
Jan 29: Swimming lessons for Sandra's class, bus leaves TCH at 8:30
Jan 29: The Kindergarten Year at TCH Parent Meeting at 4:00
Jan 31: Swimming lessons for Nadine's class, bus leaves TCH at 8:30
Feb 1: Tuition assistance application process opens
Feb 3-7: Jr High trip to Atlanta/Montgomery
Feb 5: Swimming lessons for Sandra's class, bus leaves TCH at 8:30
Feb. 5: CHiPA Meeting, 8:30-9:30
Feb 6: Chinese New Year Celebration, 10:30
Feb 6: Upper Elementary at TCH Parent Meeting at 4:00
Feb 7: Swimming lessons for Nadine's class, bus leaves TCH at 8:30
Feb 8: School Carnival, 3:00-5:00, details here
Feb 10: Gala Meeting, 8:30 am
Feb. 10: Swimming lessons for Nadine's class, bus leaves TCH at 8:30
Feb 11: Lower Elementary 100th day of school celebration
Feb 12: Swimming lessons for Sandra's class, bus leaves TCH at 8:30
Feb 12: Enrollment for summer program and 2020-21 school year opens for current students
Feb 13 - Upper Elementary trip to IAA for Sleeping Beauty performance, 9:00-12:30
Feb 14: Campus Closed - Faculty and staff records day
Feb 17: Campus Closed - Presidents Day
Feb 19: Presidents Day Assembly, 10:30
Looking Ahead:
Feb 20: Parent Visiting Day for Primary, Elementary and Junior High, 8:30-9:30 am
Mar 2: Re-enrollment period ends, summer program open to returning summer families
Mar 3-7: Montessori Model United Nations, New York City, 6th years
Mar 9, 11, 13: Human Growth & Development for Upper Elementary
Mar 16-20: Parent-Teacher Conferences
Mar 26: Upper Elementary Theater, 6:00 pm
Mar 30-April 3: Spring Break, complimentary childcare by reservation
Extracurricular Activities:
Contact Julie Boss, TCH parent and Extracurricular Athletic Coordinator at (248) 535-1713 or at boss.julie4boys@yahoo.com with questions or ideas. Details on sports, clubs, and after school programs can be found on our extracurricular page.
Points of Interest:
The Children's House Blog
Creativity in Montessori, by Megan Andrews
One of the most challenging parts of being a "Montessorian" is explaining the method to other people. We've all tried to come up with the perfect elevator speech and the most compelling case to sway a skeptic. However, it seems more
Other Notes:
BATA Bus Sign Up
For BATA information, please click here to be redirected to the BATA page.
Winter Carnival: February 8, 3 - 5 p.m.
The event our students look forward to all year is fast approaching! We need your help to make it happen. Please sign up online to volunteer. Goodies for the cake walk can be dropped off at carline on Friday, February 7. Thank you!
Alyson Ronald, TCH Parent and Volunteer Carnival Coordinator
Annual Gala Twilight in the Tropics: April 24, 6 - 11 p.m.
Be part of the celebration! To make your reservations, become a sponsor, and donate items to the live and silent auctions, visit our event website.
$25,000 Grand Prize Raffle
The raffle will be drawn the night of the gala with a second prize of $1,500 cash and an Apple Watch as the third prize. Tickets are $100 or 3 for $250. Drop off ticket stubs and payment at the front desk. Need more tickets to sell? Call (231) 929-9325. Maximum of 750 tickets will be sold - odds are good! Raffle license #R55811.
Sarah Davis, TCH Parent and Volunteer Raffle Coordinator
Inclement Weather Information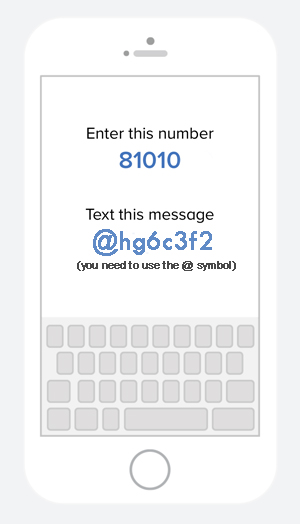 TCH Administration determines school delays and closings with the assistance of local law enforcement officer Tom Flitton, and TCH outdoor services provider, Chris Danbrook. Parents will receive an email by 7:00 a.m. (or earlier if possible) notifying them of the delay or closure. The information will also be posted on the school's website at 7:00 a.m. Please note that TCH will not automatically follow the closure policies of TCAPS and NMC as it has in the past.
In addition to an email alerting you about school closings and delays, we will be adding notifications via Remind. Simply download the remind app to your mobile device and set up an account. Then, Text @hg6c3f2 to the number 81010. You will receive a welcome text from Remind. If you have any trouble with 81010, you can try texting @hg6c3f2 to (231) 638-5530. The class is titled TCH Parent Community. If you have questions about the Remind app, let us know and we will do our best to help you. If you signed up last year for these notifications, you do not need to re-register.
"Something I Noticed"
Each week you will see a short example of something kind that one of us observed or experienced. This gives you a peak into the wonderful interactions our faculty and staff have with your children, and each other, everyday!
"I am grateful to our volunteer board of directors for the hard work and dedication to keeping TCH a healthy and thriving organization."
The Week in Photos:
Created on Thursday, January 23, 2020