We have renewed our partnership with BATA to provide bus service to and from school. Everyone who has ridden has said it's an easy and fun ride.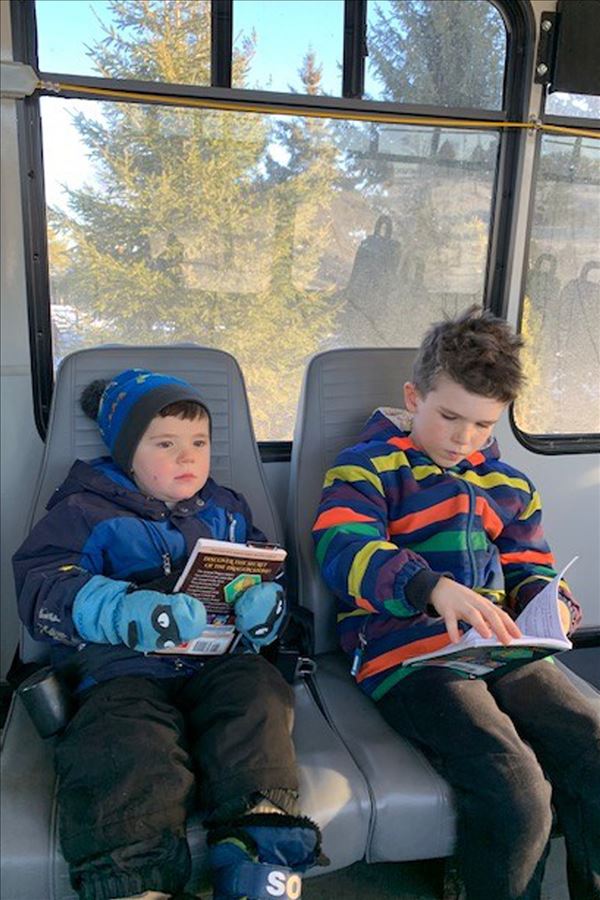 Getting to school:
7:30 a.m. Depart from Hall Street Station on the blue "Link Bus 15."

7:45 a.m. Arrive at TCH. Children enter through the main entrance

and make their way to their early care classrooms. (If a child rides the bus, early care is free.)
After school:
3:45 p.m. depart TCH
New Slabtown stop at the corner of Front and Cedar between 3:50 and 3:55. We hope to add a morning pick-up in the same location soon!
4:00 p.m. arrive at Hall Street Station
For your child to ride the afternoon bus, email or call the front desk by 12 PM either the day they are riding or the first day they are riding at learn@traversechildrenshouse.org to be added to the list. Only children on the list will be permitted to get on the bus each day.
Important tips:
Cost is $1.50/ each way. Follow this link to purchase a Zoom card.

BATA runs Monday through Friday.

If TCAPS has a snow day, the BATA Bus will not stop at TCH and the route will be cancelled that day.

In the morning, after the bus drops off students at TCH, it continues on a route and does not immediately return to the Hall Street Station.
Disclaimer:
As with any public transportation, children of any age are permitted to ride the bus at the parent's discretion. TCH holds no responsibility or claims any supervision once your child boards the bus.