Notice: BATA bus service has been temporarily suspended to minimize risk of exposure to COVID-19. We look forward to renewing this partnership with BATA in the future.
We now have bus service to and from school! Everyone who has ridden has said it's an easy and fun ride.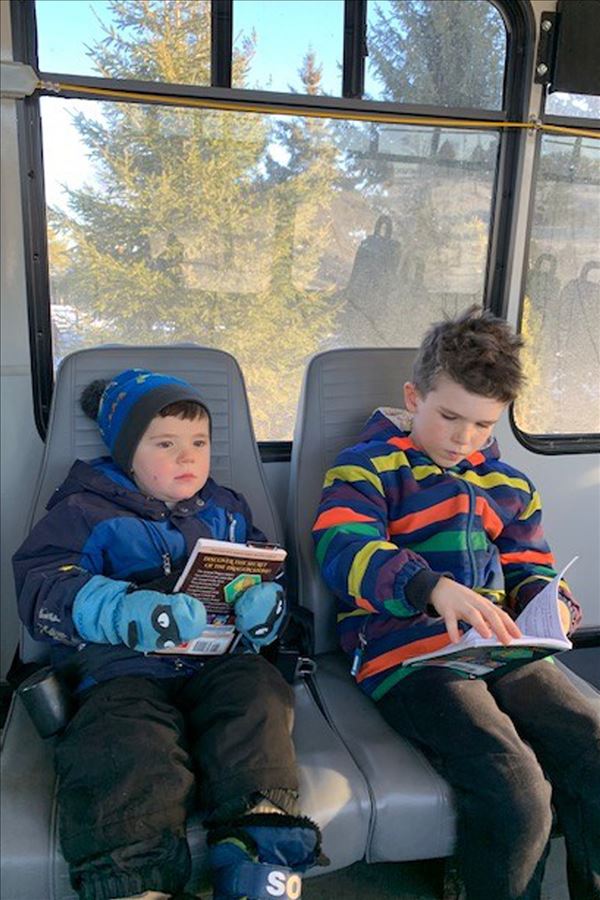 Getting to school:
7:30 a.m. Depart from Hall Street Station on the blue "Link Bus 15."

7:45 a.m. Arrive at TCH. Children enter through the main entrance

and make their way to their early care classrooms. (If a child rides the bus, early care is free.)
After school:
Sign up to ride the bus after school by completing the weekly permission form. (Your child will not be allowed to board the bus if this form is not completed by 2 p.m. the day of the ride. Instead, they will be placed in friends' club.)
3:30 p.m. Depart from TCH (Children sit on the "bus bench" by the gym during carline and a teacher walks them to the bus when it arrives.)
3:40 p.m. Arrive at Hall St. Bus Station
After School Bus Weekly Permission Form

Important tips:
Cost is $1.50/ each way. Follow this link to purchase a punch card.

BATA runs Monday through Friday.

If TCAPS has a snow day, the BATA Bus will not stop at TCH and the route will be cancelled that day.

In the afternoon, TCH is the last stop on a route that ends at the Hall Street Station.

In the morning, after the bus drops off students at TCH, it continues on a route and does not immediately return to the Hall Street Station.
Disclaimer:
As with any public transportation, children of any age are permitted to ride the bus at the parent's discretion. TCH holds no responsibility or claims any supervision once your child boards the bus.